Regular price
Sale price
$59.99 USD
Unit price
per
Sale
Sold out
Upgrades from our Previous Generation UV-5R: Twice the Output Power (8 watts up from 4 watts output), New Hardened Durable Radio Shell, 30% Larger Battery, V-85 High Gain Antenna (Twice the Antenna Performance), USA Support + In-depth User Guide Included

High / Med / Low Power Settings (8W, 4W, 1W); Frequency Range: 65-108 MHz(Only commercial FM radio reception) VHF: 136-174 MHz(Rx/Tx). UHF: 400-520 MHz(Rx/Tx); Broad (Wide) / Narrowband (Narrow) Selectable

The BF-F8HP was designed in the USA and because not everyone is a radio-expert we really wanted to focus on providing an easier user experience! That starts with the new in-depth manual that guides you through the capabilities and customization of the BF-F8HP. On top of that the BF-F8HP also includes exclusive concierge customer help and warranty support. This concierge service is only available on select BaoFeng models such as the BF-F8HP, UV-82HP, and UV-5X3.

A PC03 FTDI Programming Cable is Recommended for Easier PC Programming

BaoFeng Tech is the only authorized USA BaoFeng Distributor to honor the Manufacturer Warranty. Only BaoFeng Tech offers warranty claims without shipping anything to China. You must insure that BaoFeng Tech is your selected buying option when buying to be able to have the full USA warranty.
Share
View full details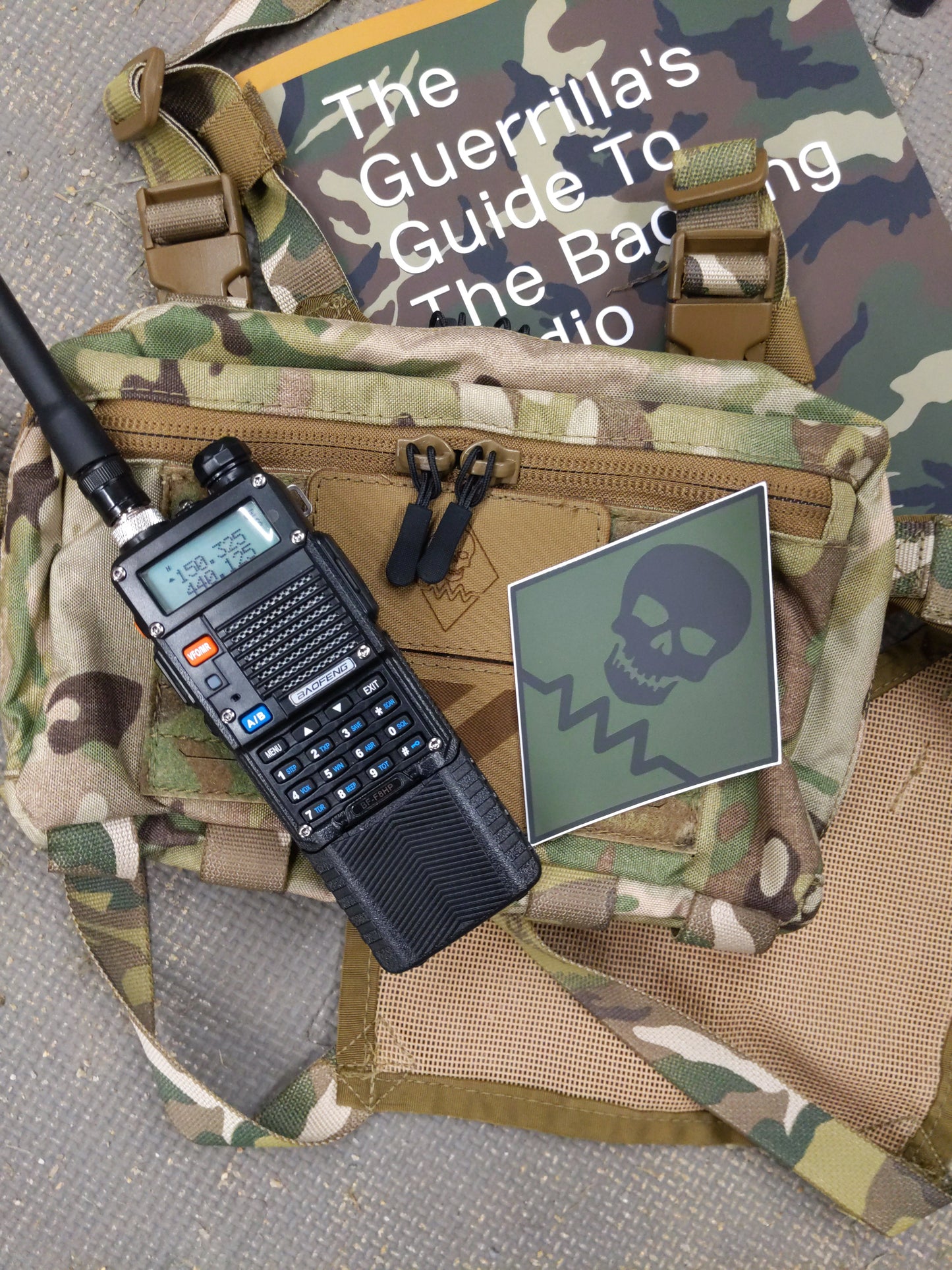 BF-F8HP
I received this ht yesterday and set it up for some local repeaters. So far I have made a short range uhf contact, and checked in to tonight's ARES net on 2 meters. That repeater is about 15 miles away. I did replace the stock antenna with a longer one, using an sma/bnc adapter (also from brushbeater).
Great experience
Fast shipping and got exactly what I ordered. Happy to patronize a good small business, and will be the first place I look if I need anything else. Thank you!
Baofeng feedback
Matt, What an awesome radio overall, easy to use functions as well and thanks to your well written guide to boot!
What do you think about Baofeng BF-F8HP?
I like it, so far its working great!! With the same Baofeng reliability but with increased output power, the adjustable High / Med / Low Power Settings, and improved antenna its an outstanding radio to own. Over time you see claims with new releases/Generations of a lot products being "New and Improved" but in the end all they are is New and lacking in Improved, not so with the Baofeng BF-F8HP it is an improvement!!
As a side note the radio is pictured with the larger/extended battery but also comes with a standard/regular capacity battery of 2100mAh.
tons of info!
I have both the cammo cover and the spiral bound for "hip pocket training" . I am slowly working through them and working with my radios. and frankly the only way this spiral bound one could be any better is to make it on "write in the rain" paper. yup that's why 4 stars and not 5. not sure how much that would be but if you had to double the price it would still be a hell of a deal...