Regular price
$24.99 USD
Sale price
$19.99 USD
Unit price
per
Sale
Sold out
The best-selling book on improvised communications using the most common radio in the world. Includes topics on:

Programming the Baofeng without a computer
Communications Planning and Operations
Improvised Antennas
Digital Operations
Encryption and Communications Security
Share
View full details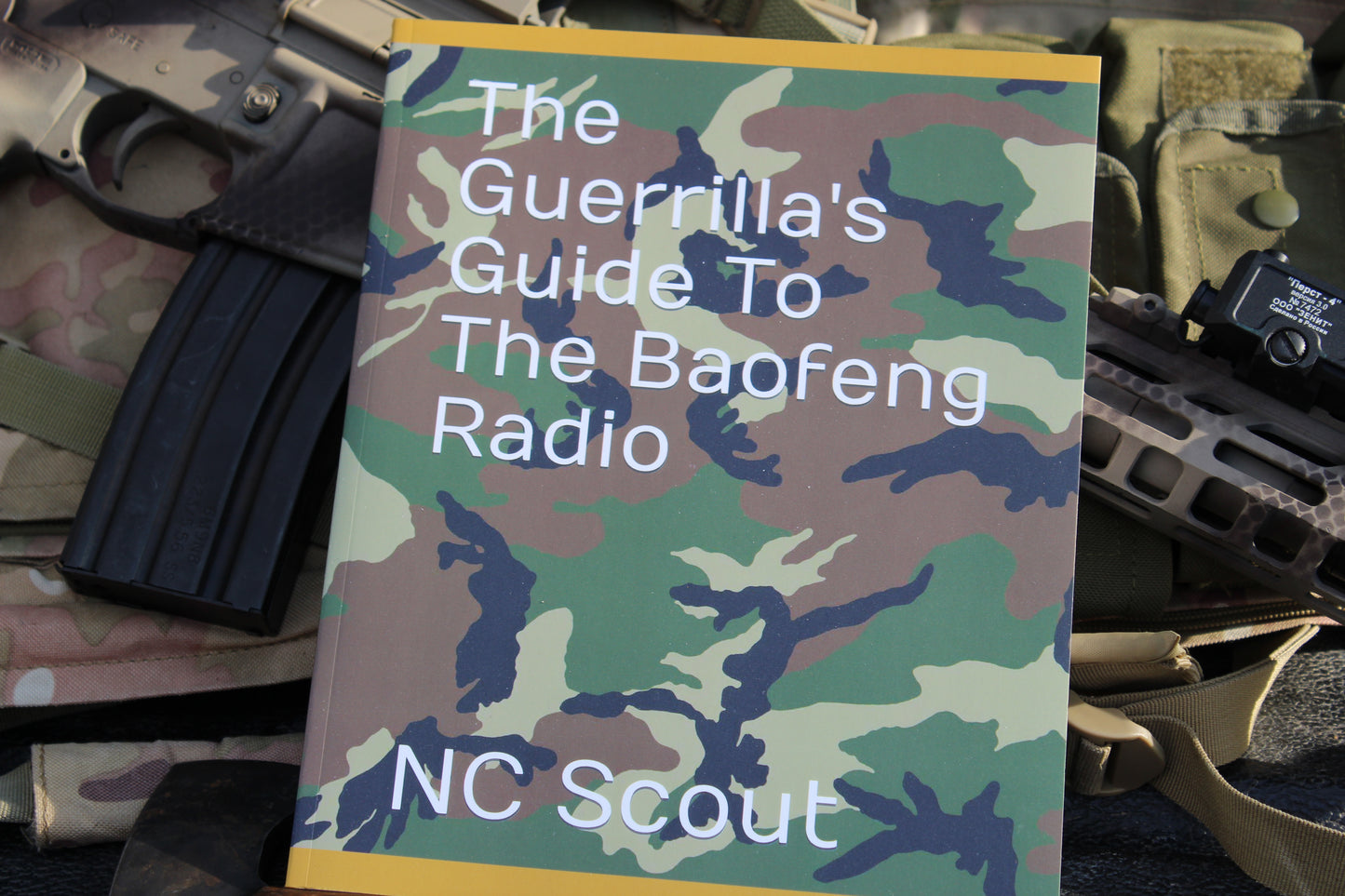 Baofeng Radio Guide
Its a straightforward large format manual that's easy to read and to find those difficult setting that are hard to remember. Baofeng's aren't my favorite radios but this manual really helps getting me to those forgotten menu setting. In the next version I'd like to see a section using the radio as a defensive weapon, possibly lashing it to stick to create a deadly weapon. Just a thought.
Unpolished Gold
Extremely good information, to be taken at face value, gives a practical no nonsense explanation of the subject matter.
As a published author myself, I quickly noticed multiple typing and spelling errors that while they do not detract from the important information, is a little obvious.
Immediately Useful
For anyone using walkie-talkies or other small radios, this book is a must-have. It is approachable and easy-to-read. If - like me - you haven't had formal radio training, I guarantee this has something that you can put into immediate practice.
Guerrillas guide to the Baofeng Radio
Interesting info on radio. Guerrilla warfare seems a bit overblown.