Regular price
$210.99 USD
Regular price
Sale price
$210.99 USD
Unit price
per
Sale
Sold out
The TinySA is an incredibly powerful Signals Intelligence (SIGINT) collection tool which displays a broad spectrum of received signals in real time. Much of the appeal of using software defined radio (SDR) in the SIGINT role is for its visual capabilities. This eliminates the need for requiring a laptop or tablet and puts that capability in a field portable kit.
The TinSA Ultra is the best of the small spectrum analyzers currently offered on the market. With a 4in color touch screen, it displays both the spikes as well as a waterfall for signal analysis. In the SIGINT course we attach these to improvised Yagis and Jungle Antennas for broadband signals collection and radio direction finding (RDF). Its wideband reception capability (100 khz - 5.3Ghz) receives not only radio traffic but anything else in the upper ends of the RF spectrum, providing early warning against cell phones, advanced 4G/5G based ground communications, and drones.
I consider this the critical tool for tactical signals exploitation (TSE), followed by a communications receiver.
100kHz-5.3GHz,V0.4.5.1 Portable Tiny Frequency Analyzer with 32GB SD Card & 3000mAh Battery
【New TinySA Ultra Mode】The ULTRA Tinysa developed by Hugen can reach an ultra-wide frequency range from 100kHz to 5.3GHz. The 4-inch large screen provides clear data images and sensitive operation touch. It also has a new ESD protection function, installed the latest hardware system V0.4.5.1, professional and stable.

【Frequency Range】ULTRA tinysa has 100kHz to 5.3GHz ultra-wide measuring frequency range, spectrum analyzer for 0.1-800MHz. In Ultra mode, up to 0.1MHz-6GHz. It has 200Hz-850kHz RBW, adjacent signals effectively distinguished when RBW reach 200Hz, meet SSB two-tone test requirements, maximum width 850kHz, RBW implements fast scanning.

【Used As Signal Generator】It is 2 in 1 device, can be used as Signal Generator. Built-in calibration signal generator that is used for automatic self test and low input calibration. 100k-800MHz sine wave output; 800MHz-4.4GHz square wave output; 4.4GHz-5.4GHz mixing signal output.

【Include 32GB SD Card】 This ULTRA spectrum analyzer built-in 32Gb micro SD card, can directly record data to the card ,which is convenient for your data sharing and storage. You won't be bothered by saving data any more, and can take tinysa for use at anywhere and anytime.n 240MHz-960MHz.

【3000mAh Rechargeable Battery & PC Control】 The tinysa analyzer built-in 3000mAh rechargeable battery,can be used for up to 8 hours. Support PC Control,you can also transfer data to your computer through tinySA-APP connection. The driver for Windows will install automatically after connecting to a Windows PC. The driver for Linux is built into the kernel.
Share
View full details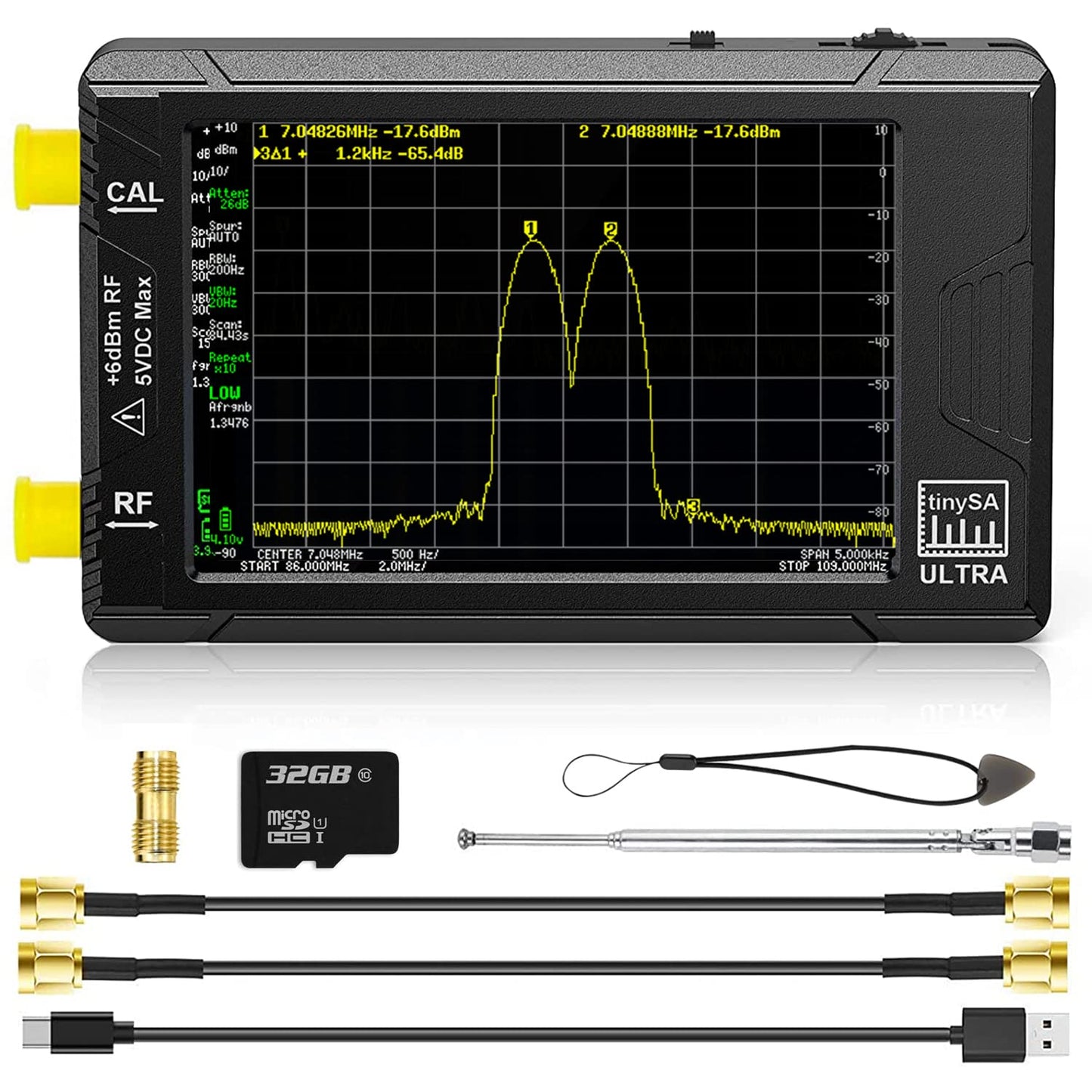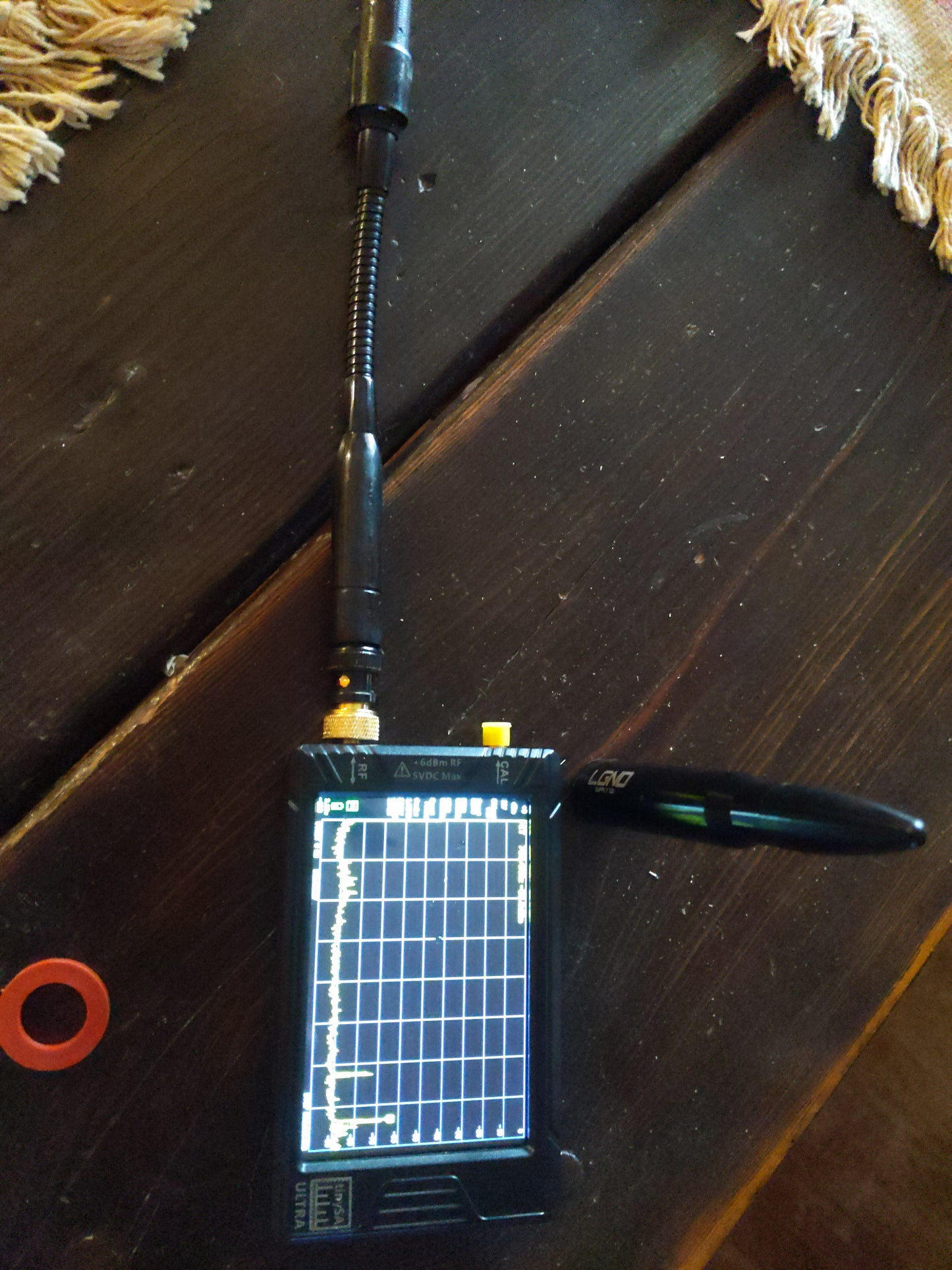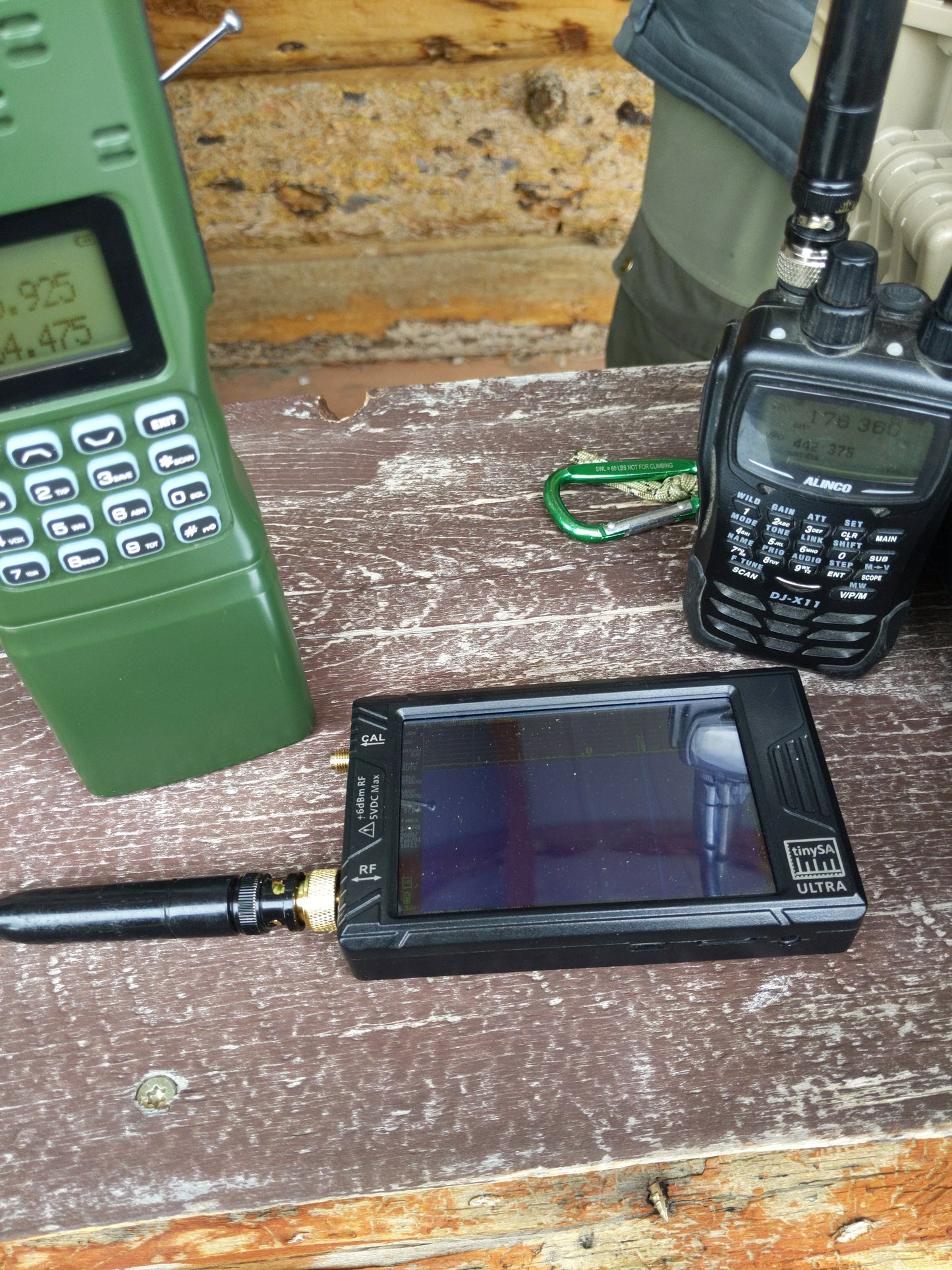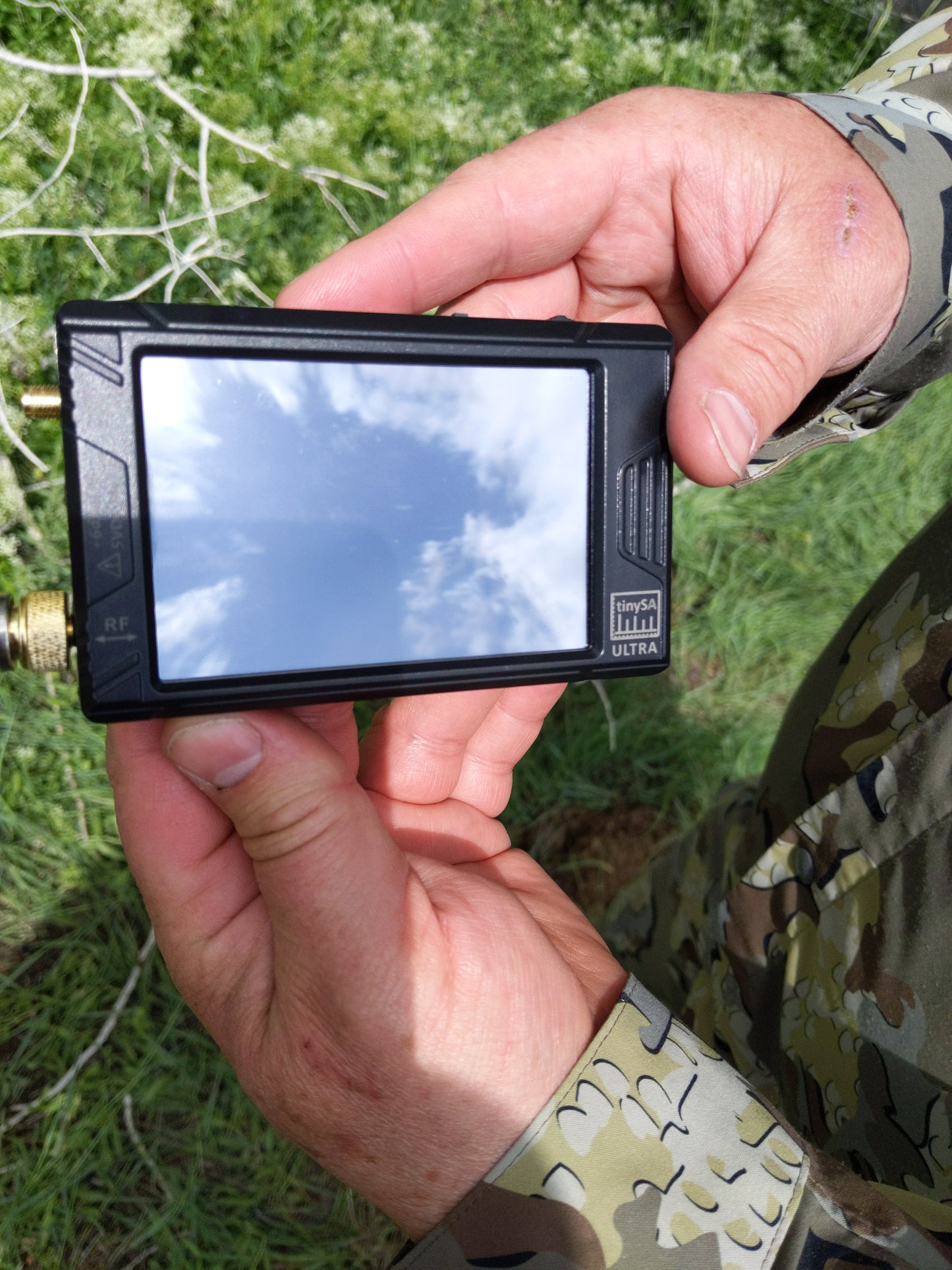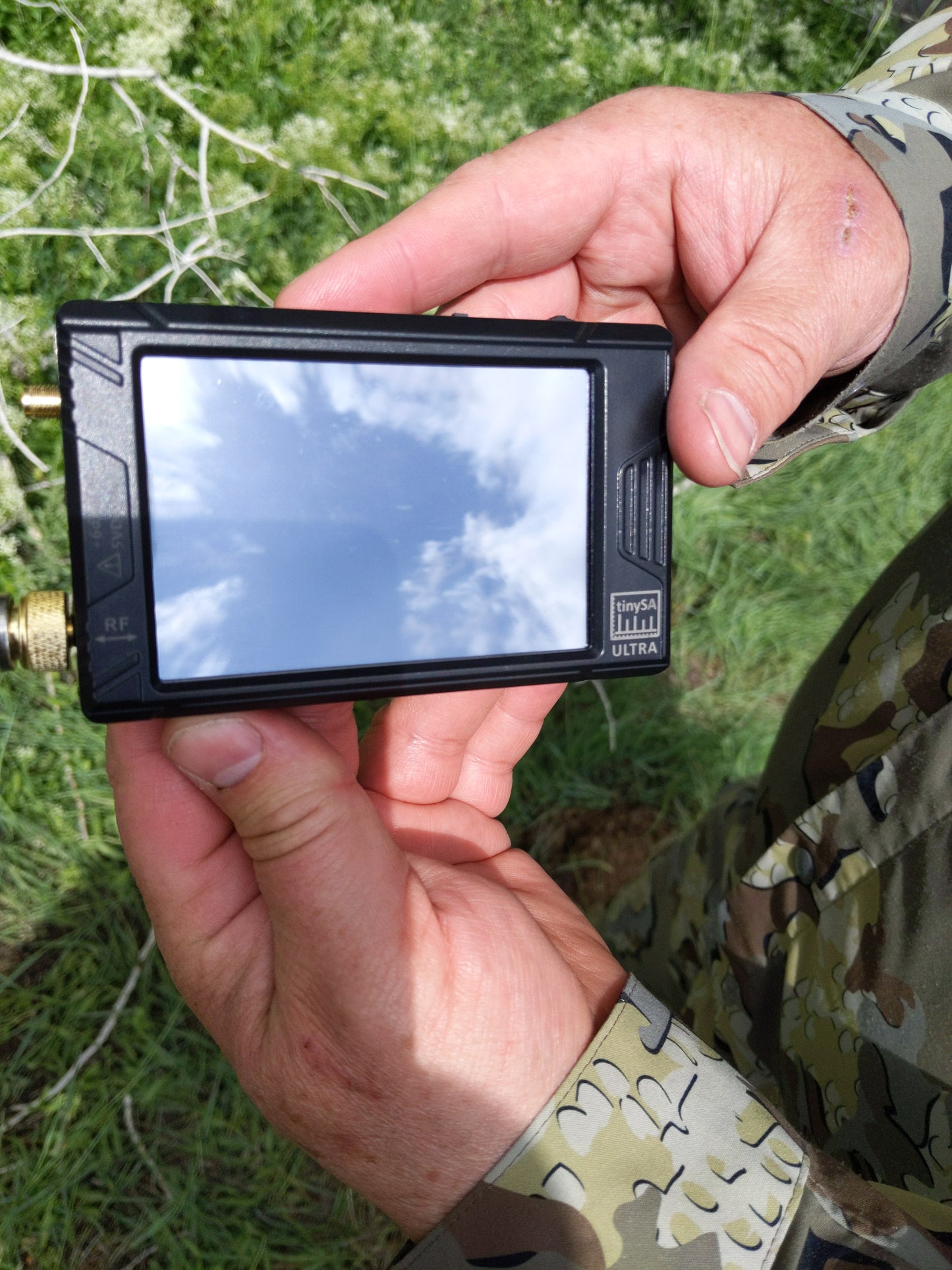 A must have for your comms & survival.
Will eventually come in handy when the SHTF! Studying the online manual & videos in the process. Great piece of technology to supplement your comms. Keep in mind, signals intelligence will play a vital role in one's overall survival during any crisis.
Considering that I am a novice and not computer literate I have had to start at step one. Surprisingly it has not taken me long to get the basic functions down. So far it appears to doing exactly what I expected. The brushbeater service and delivery is outstanding. Well done.
Outstanding
Great product, great price and fast shipping. Don't be a commie--order from brushbeater.store today