Regular price
$149.99 USD
Regular price
Sale price
$149.99 USD
Unit price
per
Sale
Sold out
Citizen's Band. It evokes a nostalgia...like Smokey and the Bandit and Breaker Breaker... but is it still relevant? Well, the QYT CB-58 certainly suggests it is. Aside from being in the most common frequency range in the US, its built quality makes it an absolute beast. With a BNC antenna connector it's easy to rig home brew antennas like we build in the RTO Course. Best part? Its got the same two prong Kenwood plug that the Baofengs have - meaning all of the same accessories work.
Oh and I almost forgot - its both AM and FM modes, and since nearly all of the CB radios in the US are AM, you've got a serious degree of security through obscurity. All the better when you're sending data bursts via the techniques in The Guerrilla's Guide to the Baofeng Radio.
Package includes AA battery pack, rechargeable battery, battery charger.
QYT 27MHz CB-58 Radio Standard Handheld 40 Channel  AM/FM CB Radio 4W Handheld Walkie Talkie 26.965-27.405MHz
Specification:
Power: 4W
Modulation Mode: AM/FM
Frequency Range: 27MHZ(26.965-27.405MHz)
Frequency Tolerance: ±5.0ppm
Input Voltage: 12V
Dimensions(in mm): 165(W) x 67(D) x44(H)
Weight:Approx.444.5g
Frequency Control: PLL Synthesizer
Operating Temperature Range: -20°C TO + 55°C
Transmit: 2A MAX
Current Drain: Receive(Squelched 0.3A)  VOL Max(0.8A)
Antenna Connector: UHF,SO-239
Battery Model: WB58L
Battery Capacity:4100mAh Battery Watt Hours: 49.2Wh
Receiver:
Sensitivity: Less than 1uV for 10dB(S+N)/N
Image rejection: 70dB
Adjacent channel rejection: 60 dB
IF frequency: 1st 10.695MHz      2nd  455KHz
Automatic gain control(AGC): less than 10dB change in audio/output for inputs from 10 to 50000uV
Squelch: less than 1uV
Frequency response: 300-3000Hz
Main Feature:
▲40 Channel Multiband CB
(Incorporates 40UK/40EU channels plus other European and North American frequency bands)
▲TFT LCD Display
▲8 Optional Channels
▲CTCSS/DCS
▲DTMF
▲TOT
▲Automatic Squelch function
▲Squelch level adjustable
▲Receive gain control adjustment
▲Editable channel scan
▲Shortcut channel 9/19
▲NB/ANL wave filter
▲Audio high frequency cancellation
▲Keyboard Lock
Transmitter:
▲Power output: 4Watt/FM/AM
▲Transmission interference: inferior to 4nW(-54dBm)
▲Frequency response: 300-3000Hz
▲Modulated signal distortion: inferior to 5%
▲Output impedance: 50 ohms
Share
View full details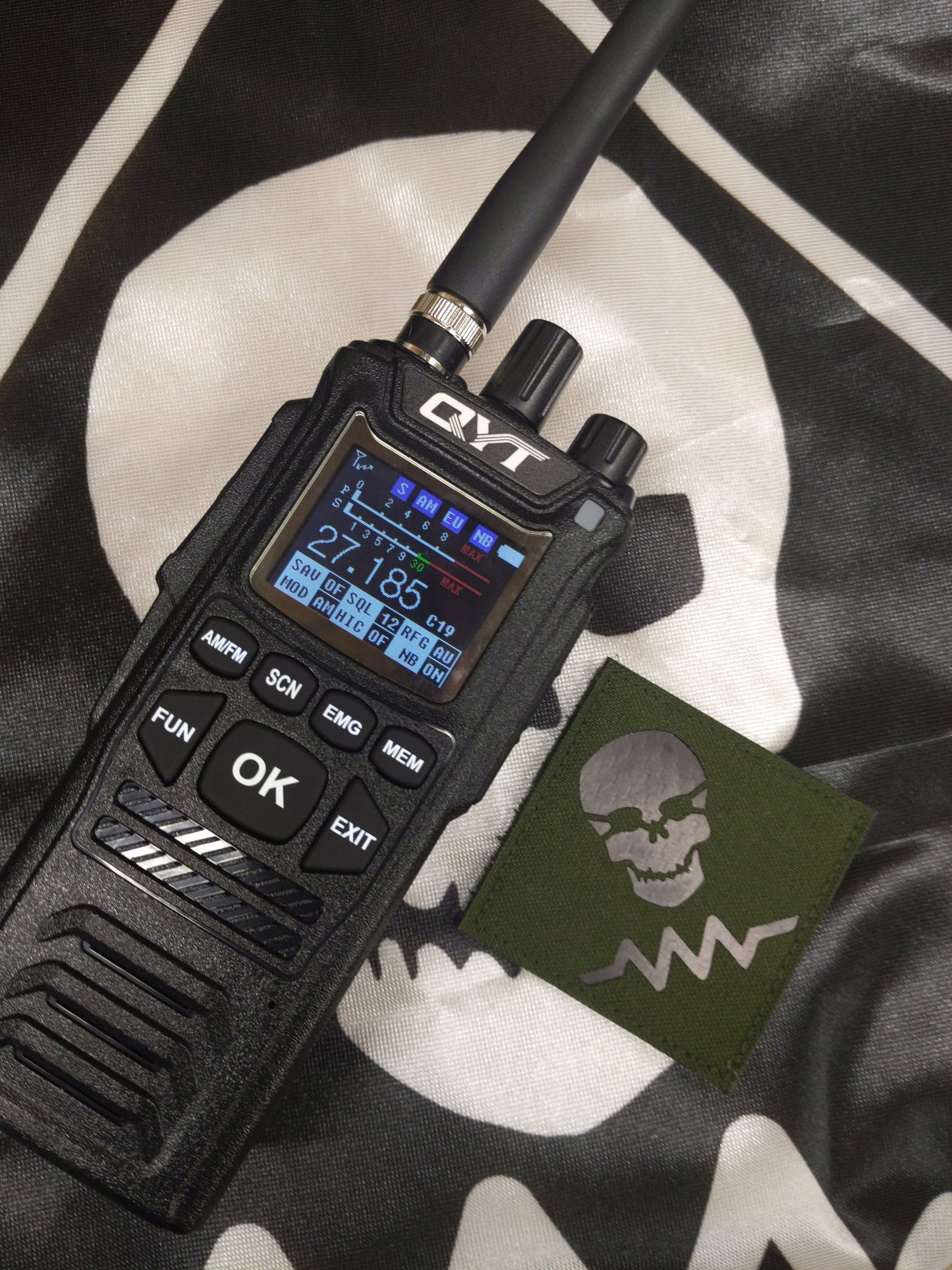 Lack of Customer Support...
I have purchased two of these units, one as a gift, one for myself. They sure could use a manual! It's certainly robust, I've been using it on numerous hikes in the MT Bitterroot Mountains with great results (using a better antenna). CON: Shipping is unreliable. Need a COMPETENT SHIPPING for a higher price option. I've attempted to contact for support to no avail, never an email back, never a call - radio silence...
You received a response to your first rude email complaining about shipping before your package arrived. It was delivered well before the expected date.
The second email you sent was completely out of line. I personally have zero interest in answering emails that are abusive in nature when the product is still in transit. I run a business, not a personal punching bag. And I would have assumed a person with your alleged background would have patience and exhibit greater candor. Apparently not.
Last, I have not yet encountered someone who complained about a service they received for free, and yet here you are.
Interesting
I'm pitting this hand held against the Wouxun KG-S72C. Which is yes half the tx power. But is also half the size and like quarter the weight. The CB-58 is highly capable. The only thing I don't like about it is mainly its bulk, but it's manageable. Things I like over the KG-S72C is that is has higher tx power and more information on display immediately available to you. QYT CB-58 vs. Wouxun KG-S72C... love them both.